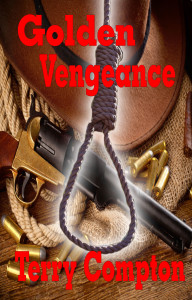 Golden Vengeance   Book 1
   Lucky Dawson knew that he should have just kept on riding.  How could a little conversation, a meal and a card game lead to a hanging.  His hanging to be exact.  In 1875, Montanans didn't like card cheats but he wasn't one.  He was just, well, lucky.  The other players didn't think so and that started the ordeal.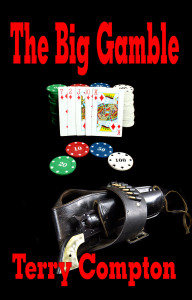 The Big Gamble   Book 2
    Lucky Dawson came to the conclusion that his life as a gambler wouldn't last.  When he won a mine and ranch with water rights, he thought he had started a new life as a gentleman rancher.  Then a beautiful red-head, a crooked railroad man, desperate ranchers and rustlers complicated his life.  Could he use his guns and wits to keep alive to enjoy that ranch?