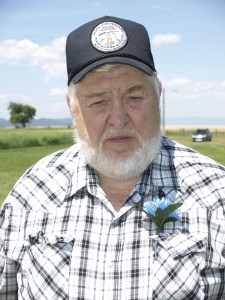 Writing for me is fun, hard work, exciting and frustrating.  All of these feelings may not be there on the same day, but it does happen occasionally.  It depends on how the latest work is going.  I get this comment from friends and family all the time:  I didn't know you wrote.  How many books do you have?  Where do you get the ideas?  You must have some imagination.  I guess I do. 
My experiences color my writing.  I've raced stock cars at the local track, picking up a few trophies.  One I didn't want – the one for going upside down during a race.  I've had the chance to ride horses and pack into the Scapegoat Wilderness and the Bob Marshall Wilderness.  There's some beautiful country in there.
I'm an Air Force and Air National Guard veteran.  Some of the skills I learned there help with my current business.  Not the pushing a broom or mop, but the ones with the electronics.  I make ornamental iron projects like railings, fences and gates.  I use the electronic training when I install gate operators.
Current events also affect the outcomes of my books.  The books need to be realistic but adventurous.  Some of the current news stories lend themselves to add authenticity.  Historic papers add flavor to the westerns and drama.
In it all, I want my readers to keep flipping the page to see what's going to happen next.  I hope I give you a little sense of adventure and excitement.
Currently, I live in Montana with my wife and a dog who thinks she's a short furry people.  Now if I can just get a spaceship to land in my backyard…