Welcome to terrysbooks.com
What's new

  Grab a free or discounted ebook.  Starts Sunday March 1 and only runs for one week.  Tons of all types of books including some of mine.  They include different platforms like kindle, ibooks, nook, sony, etc.    (https://www.smashwords.com/books/category/1/newest/1)
It's here.  Live on Kindle.com, Smashwords.com and other retailers:  Wanted  The Trap.  To celebrate, Wanted  (the first in the series) will be

free

for a limited time.  Get your copies now and tell your friends.
 Book 3 in the Wanted Series.

   The trap is in place but it moves into action before Josh Gunn and his partners are ready.  Now they are playing catch up to save thousands of slaves and capture the deadly head of the slaver ring.  Old friends step in to help but even they may not be enough.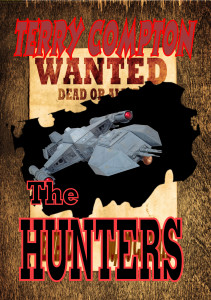 Josh Gunn and his partners trailed the sex-slavers to Vadir, a planet on the edge of nowhere.  While searching for the villains, a local gangster steps between the trio and their quarry.  The delayed hunters struggle to overcome this obstacle to hunt down their target.  Failure means thousands of sex-slaves could be lost forever.  One misstep though could mean their lives.
 Live on Kindle and Smashwords.  A mystery/thriller set in today's Montana.
  
Trust.  Joyce McCloud has reason not to trust her own judgment or men.  Look at the losers she's hooked up with.  She has the bruises and broken bones to prove it.  The last loser, who was so polished in public, politically and powerfully connected, seemed so wonderful – until he tried to rape Katie her fifteen year old daughter.    Now her daughter doesn't trust her judgment either.
Trust.  Misplaced again as the two women watch a conniving truck driver murdered in cold blood.  His only crime they could see was that he'd helped them escape from the pedophile.
Trust.  Katie's sure her Mom has lost it again but what choice do they have with the killers bullets hitting the pickup?  Joyce's begging and the killers' bullets convince Jeff Parker to get away.
Trust.  Jeff Parker doesn't feel it for the two women who have come into his life in a hail of bullets.  He can't feel it for any stranger because he's still mourning the loss of his wife at the hands of a drug addled driver.
Trust.  More deaths put the three on a race for their life.  Evidence points the police and a drug lord in their direction.  Escape lies on horseback across a Montana wilderness with the killers and police a step behind.  On the other side, fate tosses Jeff into the clutches of the hated drug lord.  Now Jeff faces a deadline to deliver the killers to him.
Trust.  Three people who have had trust kicked out of them must now learn to trust themselves and each other while the pipeline beckons in the background with its answers and possible salvation.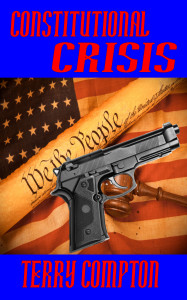 Clay Jackson had won an acquittal on a murder case that he didn't want to win.  Now someone wanted to retain him for a cool million dollars.  Then U. S. senators and representatives he had defended started dying.  Could he convince the FBI and other authorities that he had nothing to do with it?  Why were his clients dying?  How were they killed?  Clay needed answers fast.