Welcome to terrysbooks.com
What's new
Pre-orders for the latest Wanted novel are available on Smashwords.com and coming to other retailers soon.  Release date September 25, 2015.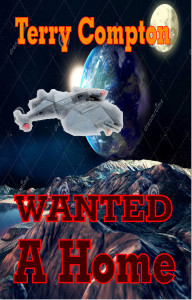 Josh Gunn and his partners locate and retrieve items or people all over the universe.  Not many challenges defied them for long.
   But getting a spaceship load of sex slaves back to their own planets or to a new home is proving to be tougher than they ever dreamed.  Everything they do is draining more of their money and resources.
   A chance to earn twenty million credits for retrieving some artifacts seems simple enough but reality proves otherwise.  The people lurking in the sidelines could disrupt all of their best laid plans.
Book 4 in the Wanted Series
 
   No good deed goes unpunished. Josh Gunn and his partners were finding this axiom very true. They just wanted to get the slaves home and go back to bounty hunting. They had control of the sex slave spaceship but it contained a load of problems that threatened to boil over into a riot. On top of that, slavers, pirates, a crime lord and the Charter Navy were looking for them.
Josh and Cherry needed all their wits and skills to pull off this rescue.
  It's here.  Live on Kindle.com, Smashwords.com and other retailers:  Wanted  The Trap.  To celebrate, Wanted  (the first in the series) will be

free

for a limited time.  Get your copies now and tell your friends.
 Book 3 in the Wanted Series.

   The trap is in place but it moves into action before Josh Gunn and his partners are ready.  Now they are playing catch up to save thousands of slaves and capture the deadly head of the slaver ring.  Old friends step in to help but even they may not be enough.
 Book 2 in the Wanted Series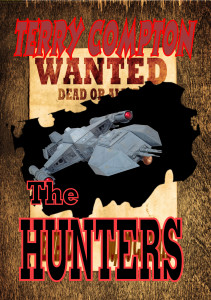 Josh Gunn and his partners trailed the sex-slavers to Vadir, a planet on the edge of nowhere.  While searching for the villains, a local gangster steps between the trio and their quarry.  The delayed hunters struggle to overcome this obstacle to hunt down their target.  Failure means thousands of sex-slaves could be lost forever.  One misstep though could mean their lives.